A New World Without Boundaries: 2022 Amoy Metro Life Festival
Happy new year!
The new year clock has rung and the journey to the new world has started. In front of us is a new era connected to the virtuality. Together, we have left 2021 behind and started off into a new world without boundaries!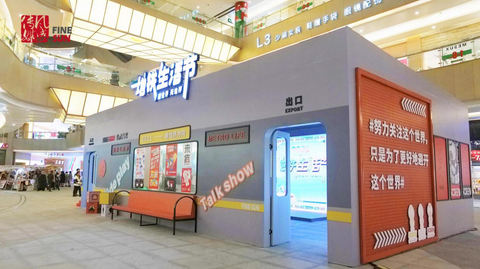 On the last day of 2021, Fine-Sun Media joined hands with major brands to grandly hold the second Amoy Metro Life Festival at The Sasseur (Amoy) Outlets, celebrating the New Year's Eve together with all the Xiamen citizens.
Walk through the market promenade to witness the interaction of tradition and new trends; reconcile with your life with laughter and humor at the talk show co-hosted by Fine-Sun Media and Laifeng Comedy; feel the enthusiasm and vitality of youth on the stage of THL Freestyle 1V1 competition; have fun playing real life "Murder Mystery Game" and "Sting Operation"; participate the lucky draw to start a new fortune; and celebrate New Year's Eve with cyber celebrities unexpectedly showing up at the scene!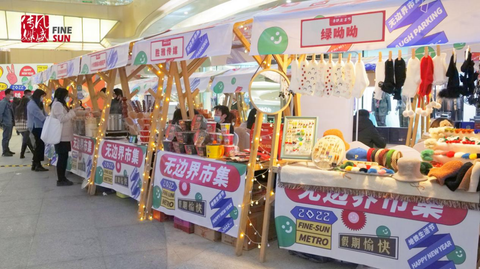 In addition, Fine-Sun Media teamed up with No Way    Art to display a brand-new world of art at the The Sasseur (Amoy) Outlets +39 Square, creating a space to appreciate the trendiest art ahead of the curve and to explore the possibilities of our existence in the Metaverse.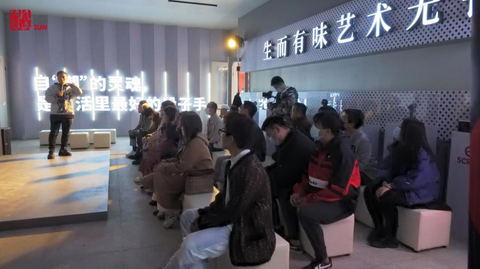 This 4-day festival has presented a complete ecosystem of the city's rail transit that is based on convenience and connects all the business districts along the line, and, demonstrated a unique subway life for Ximen citizens.
Hopefully, the subway will become an indispensable part of our life, not only as a way of transportation, but also as a highlight of a better life.